Search Engine Marketing
SEO is the slow route to sustained success for your online business.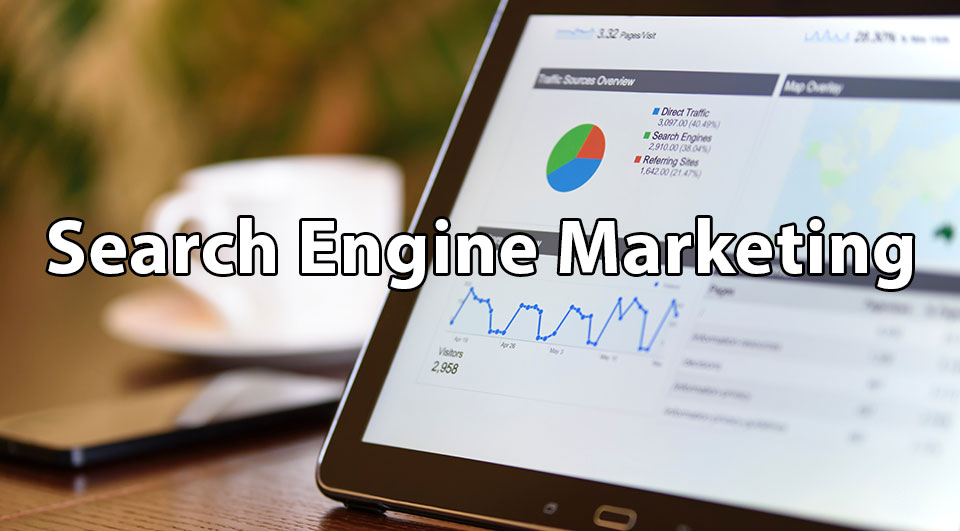 What Is Search Engine Optimization?
Search Engine Optimization, commonly called SEO, is the process of optimizing your site so it will rank highly in the Search Engine Result Pages (referred to for convenience as the SERPs). What are the SERPs? Type something into the search box on your favorite search engine (Google, Yahoo, MSN are the three big ones, there's 100's more that compile results from these 3) and the page that shows up after you click search is page 1 of the SERPs.
The Two Components Of SEO
SEO can be broadly broken down into two very different factors:
On Page SEO refers to all the optimization done to your website including, but not limited to, URL (domain name), Page Title, Meta Description, robots.txt file, H1 Tags, on page content (the words on the page), links on your site, inclusion of contact, privacy, & disclaimer pages, proper xml sitemap…there's a lot to it and describing it all is beyond the scope of this page.
Off Page SEO refers to links. Links from your site to other sites, links from other sites to your site, one way links, two links, circle links. You could read 100 books on linking (I have!) so I won't even try and manifest a proper description of how it all works here. I will point out that not all links are created equal, a link from an authority site like Wikipedia is going to carry a lot more weight (and propulsion up the SERPs for your site) than a link from your Aunt Georgine's blog about curling. Link relevancy plays a huge role in it as well. Links from relevant sites to your sites are much stronger than links from unrelated sites.
Off Page SEO Is Where The Battle Of The SERPs Is Won And Lost.
On page SEO needs to be done once (per page) and then probably tweaked a couple times during testing to ensure optimization. Off Page SEO is an ongoing process that needs to be maintained at least weekly and for maximum effectiveness, daily or multi times daily. There is no set and forget with your website, if you forget about it, so will the search engines.
Why Should I Care About Being On Top Of The SERPs?
Recent studies  show that:
"70% of U.S. households now use the Internet as an information source when shopping locally for products and services as compared to 45% usage of the yellow pages." (Source: The Kelsey Group)
Additionally, this graph shows you how important it is to not only be on the 1st page of the SERPs but at the very top. Indeed, a #1 ranked site will get 3.5x as many clicks as the #2 ranked site, on average. And together, the #1 and #2 ranked sites will accumulate 50% of all searcher's clicks.
Bottom line, you'd better be ranked #1 or worst case scenario #2 if you want to dominate your share of the market. The whole rest of the first page gets less clicks than the top two spots. Think about that for a minute. Being #1 is like being in the yellow pages, only none of your competition gets to be seen. Sounds nice, yes?
Further findings suggest that Local Internet Searches are poised to surpass newspapersas a local shopping information resource – The Kelsey Group reports that 27% of all searches were for local information!
So What Does All this Mean To Me?
If you're going to have a successful website, it has to be on the top of the SERPs.  Plain and simple. If your website is languishing off of the first page for your keywords, you're done. Might as well not even have a website at that point.
OK, I Have A Website That Isn't At The Top Of The SERPS, Now What?
Great. You have a website, that's one step out of the way. Now you you need to have us get to work tweaking the behind the scenes parts of your website, the parts only the spiders see, as well as some functional changes to the on screen content. And then we start linking your site to important relevant sites to bring it up in the SERPs. Simple, no?
How Much Does This Cost? How Long Does It Take?
Cost projecting on SEO is tricky and it really depends on the strength of the competing websites in your market or niche. Sometimes we can get a site quickly to the top of the SERPs with only a few hours of work. Sometimes, in extremely competitive niches, it can take weeks of initial SEO work and then extensive monthly maintenance to continue bringing it up to the top.
Generally, we can get a website to the top (#1 or #2) of the SERPs in less than a week, sometimes it can take weeks or even months. It really just depends how strong the market your looking to penetrate currently is.
Contact us today to set up a free consultation and once we learn more about your business and your goals, we can begin the process of getting your website to the top of the SERPs.
Get Notified When We Post New Work!